LAYLATUL QADR LECTURE 1984
WE APOLOGIZE FOR THE STATIC NOISE .
This lecture was taken from an old audio cassette.
VISITING MADINAH AL-MUNAWARAH
MAJLIS PROGRAMME: Naat Sharief on desire to reach Madinah Sharif. Implementing the Sunnah of our beloved Nabi (Sallallahu alayhi wasallam) in our lives.
In this lecture Hazrat mentions the dream he had of Rasullullah
(Sallallahu alayhi wasallam) 26 Jan 2010
© Al Ameen Islamic Audio Library, Pietermaritzburg, KZN, South Africa. All Rights Reserved.

To download, right click on a link above and select "save target as"
and save it to a folder of your choice. All tracks are MP3 format
HOW TO MAKE DU'A AND SPEND THE NIGHT IN IBAADAT
ON LAYLATUL BARA'AH - LIVE ON Cii - SABAHUL KHAIR,
06 Aug 2009
JUMU'AH LECTURE: Friday 12 March 2010
Topic: Time management and not to support the 2010 World Cup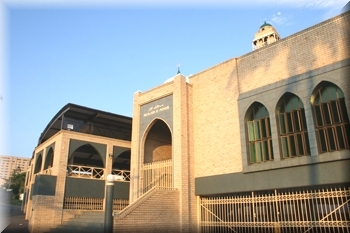 OFFICIAL WEBSITE OF
HAZRAT MOULANA YUNUS PATEL SAHEB (RA)
Reason for natural disasters
(Tsunamis, Earthquakes, Flooding etc....)
CHANNEL ISLAM Telephonic Interview. 15 March 2011
Duration: 91 minutes


"Strange is the visa of life , it can be cancelled at any time. The duration of its validity is unknown and its extension too is impossible.
(Hazrat Moulana Hakeem Akhtar Sahib Daamat Barakaatuhu )
Lecture delivered in Madinah Al Munawara
Tuesday 5 July 2011.
1 week before the passing away of Hazrat (Rahmatullah Alayh)
FAJR SALAAH FROM MAKKAH AL MUKARRAMAH ( SHEIKH SHURAIM )
(Surat At-Tahreem wa Surat Al-Mutataffifeen)
BEFORE THE JANAZAH SALAAH OF HAZRAT MOULANA YUNUS PATEL (Rahmatullah Alayh)
Wednesday 13 July 2011. (12 Sha'ban 1432)
Hazrat Passed away on Tuesday 12th July 2011
after Maghrib Salaah 12th Sha'ban 1432
JANAZAH SALAAH OF HAZRAT AFTER FAJR SALAAH
MAKKAH AL MUKARRAMAH ( PERFORMED BY: SHEIKH SHURAIM )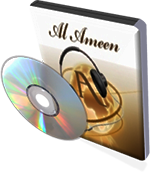 Your source for 1000's of high quality recitations of the Holy Qur'aan, Arabic Anasheed, Urdu Naaths, Nazms, Hamds, English and Urdu Lectures. Registration required, just click and download